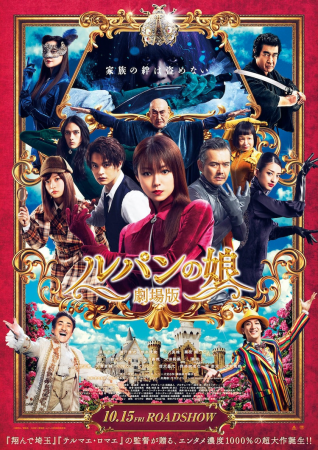 Sakanaction akan mengisi theme song untuk film Lupin no Musume: Gekijoban ('Daughter of Lupin: The Movie') yang dijadwalkan tayang pada tanggal 15 Oktober mendatang.
Film ini merupakan sequel dari serial drama Lupin no Musume yang tayang di tahun 2019 dan 2020 lalu. Film kali ini akan mengambil latar kerajaan Divenburg dan menceritakan kekacauan dan rahasia yang terjalin antara klan L dan harta karun terbesar dalam sejarah.
Sakanaction sebelumnya telah menyumbangkan lagu Moth untuk serial dramanya. Karena melodinya yang unik sangat cocok dengan dunia yang ada di dalam cerita dramanya, mereka diminta untuk mengisi lagi lagu temanya. Sakanaction menulis lagu ini sambil membaca naskah dan menonton trailer filmnya. Informasi lebih lengkap akan diberitakan kemudian.
Source : natalie via Tokyohive