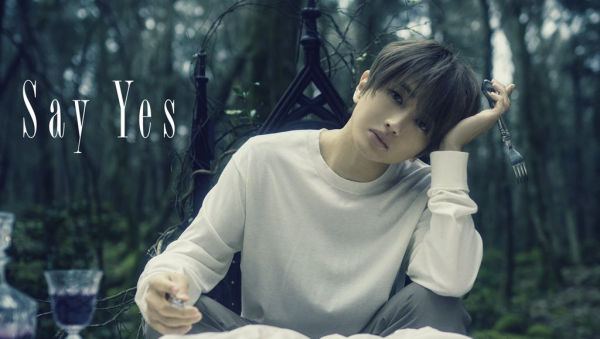 Takahiro Nishijima yang juga dikenal sebagai Nissy baru saja merilis single barunya pada 30 April kemarin yang berjudul Say Yes. Di hari yang sama MV dari lagu tersebut juga dirilis di channel Youtube miliknya.
Say Yes adalah lagu dance ringan yang menceritakan tentang hati seorang pria yang terobsesi dengan cinta. Lagu ini memiliki lirik yang  to the point namun cara Nissy menyanyikannya mampu  membuatnya menjadi lagu cinta yang misterius.
Terdapat adegan dari MV Get You Back di awal MV yang menunjukkan kalau kedua MV ini memiliki keterkaitan.
Jika di MV sebelumnya, Nissy tampil di tempat yang terlihat gelap, kali ini dia menunjukkan aksinya di hutan yang misterius. Nissy memanjakan penonton dengan menunjukkan beragam ekspresinya saat sedang berkelana di hutan, menyanyi dikelilingi api sampai menusuk daging dengan pisau.
Nissy juga menunjukkan kemampuan dancenya di panggung yang dibuat khusus di hutan. Koreografi dance tersebut dibuat oleh Kazuki dari s**t kingz dan Riehata yang juga membuat koreografi untuk lagu Get You Back.
Jadi buat fans Nissy, sudah nonton MVnya? kalau belum, yuk cek dibawah ini yaa~