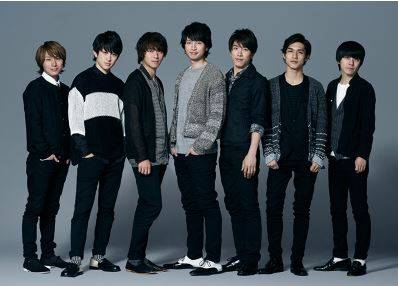 Kanjani∞ akan merilis single baru untuk 3 bulan berturut-turut. Yang pertama berjudul "Kokoro Sora Moyou" yang akan dirilis tanggal 4 Desember, yang kedua 'belum diketahui judulnya' tanggal 15 Januari, dan yang ke 3 "King of Otoko!" yang akan dirilis tanggal 19 Februari. Wow !! SUGOII ne!
Single kedua akan dipakai sebagai theme song untuk drama yang akan datang yaitu 'Dr.DMAT' di TBS TV yang dibintangi Okura Tadayoshi. Sementara itu, "King of Otoko!" diambil sebagai theme song juga untuk film 'Mogura no Uta' yang akan diputar di bioskop pada 15 Februari. Lirik untuk "King of Otoko!" ditulis oleh Wakadanna.
Detail untuk ketiga single baru ini akan terungkap kemudia, tunggu saja ya di website Japanese Music Radio !!
Source: natalie