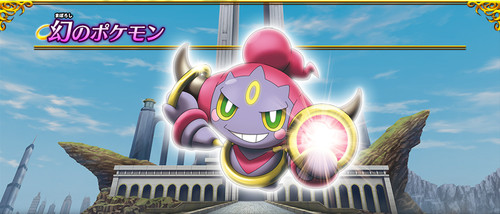 Cabang dari The Pokemon Company di Jepang sudah meluncurkan full trailer dari Pokemon The Movie XY : Ring no Chomajin Hoopa.
Berikut para karakter dan pokemon yang akan muncul dalam film :
Dalam film ini akan menampilkan anime pendek berjudul Pikachu to Pokemon Ongakutai (Pikachu dan The Pokemon Music Band). Film ini akan hadir di bioskop-bioskop di Jepang pada 18 Juli 2015. Majalah Shogagukan Coro Coro Comic menyebutkan bahwa tahun lalu bahwa Pokemon franchise 2015 akan menampilkan wujud "Primal Reversion" dari Pokemon legenda dari Groudon dan Kyogre.
Trailer
https://www.youtube.com/watch?v=1BfOfo-Cxsc
source : Anime News Network