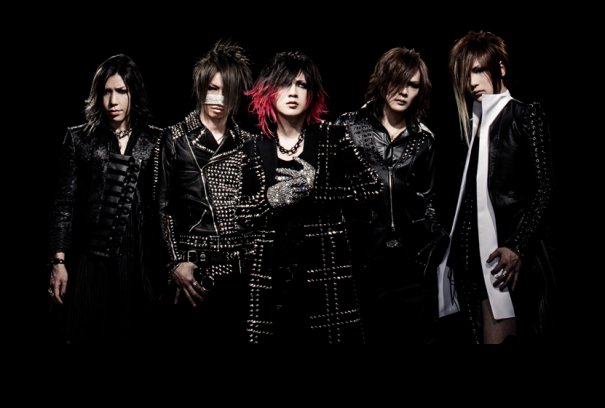 DVD dokumenter the GazettE dan DVD live akan rilis di toko musim semi ini. Telah diungkap bahwa DVD tersebut berjudul "LIVE TOUR 13-14 [MAGNIFICENT MALFORMED BOX]FINAL CODA LIVE AT 01.11 YOKOHAMA ARENA" dan akan dirilis pada tanggal 21 Mei. DVD akan rilis dalam dua versi dan tentu saja keduanya termasuk dengan DVD live. jika Anda ingin mendapatkan tangan Anda pada footage backstage Anda harus buru-buru! The first press limited edition seharga 9250 Yen akan mencakup "[MAGNIFICENT MALFORMED BOX]FINAL CODA-Behind the scenes". Edisi regular hanya mencakup live DVD saja, dengan harga 5800 Yen. Ini adalah daftar lagu dari live-DVD :
[Disc 1 – Main Part] 01.MALFORMED BOX
02.INSIDE BEAST
03.UNTIL IT BURNS OUT
04.FADELESS
05.karasu
06.HEADACHE MAN
07.13STAIRS[-]1
08.DEVOURING ONE ANOTHER
09.LOSS
10.REDO
11.LAST HEAVEN
12.IN BLOSSOM
13.THE STUPID TINY INSECT
14.ATTITUDE
15.kuroku sunda sora to zangai to katabane
16.COCKROACH
17.DISCHARGE
18.TO DAZZLING DARKNESS
19.CODA
[Disc 2 – encore] 01.TOMORROW NEVER DIES
02.Hyena
03.SLUDGY CULT
04.Filth in the beauty
05.Kantou Dogeza Kumiai
06.LINDA〜candydive pinky heaven〜
Selain itu, band ini mengungkapkan bahwa mereka juga berencana untuk merilis DVD dokumenter mereka yang akan rilis di toko-toko pada 26 Februari di luar negeri. Di Eropa DVD tersebut akan dirilis melalui JPU Records pada 21 April. Yang mereka akan ship ke seluruh dunia. ada satu hal lagi tentang versi ini, Jika Anda tidak mengerti bahasa Jepang, versi Eropa jelas merupakan suatu kesempatan yang bagus bagi Anda untuk mengerti apa yang sebenarnya terjadi di belakang panggung. DVD yang dirilis oleh JPU Records itu akan mencakup subtitle bahasa Inggris!
Source: jpopasia