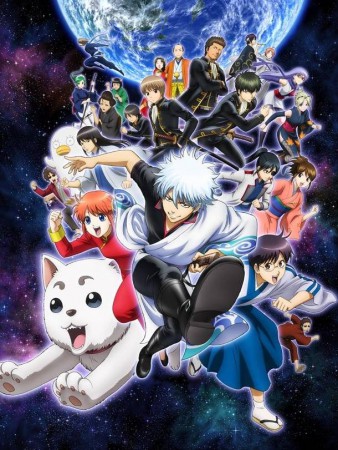 Charapedia bertanya kepada 10.000 fans mengenai anime apa saja sih yang kalian tunggu-tunggu pada musim semi ini dan ternyata Gintama memimpin hasil polling (diantara para wanita) menyusul My Teen Romantic Comedy SNAFU sequel. Keduanya adalah top seri dari poling Charapedia lainnya yaitu ,"Anime Apa yang Ingin Kamu Tonton dalam versi Live Action".
Berikut list lengkapnya, hasilnya juga dibedakan berdasarkan gender.
20 Anime yang Paling ditunggu di Musim Semi 2015
Gintama
Yahari Ore no Seishun Love Come wa Machigatteiru. Zoku
Nisekoi:
Fate/stay night: Unlimited Blade Works
Food Wars: Shokugeki no Soma
Uta no Prince-sama – Maji Love Revolutions
Labyrinth of Grisaia/Eden of Grisaia
The Heroic Legend of Arslan
The Disappearance of Nagato Yuki-chan
Seraph of the End
Sound! Euphonium
Magical Girl Lyrical Nanoha ViVid
Digimon Adventure tri.
Hello! Kin-iro Mosaic
High School DxD BorN
My Love Story!!
Knights of Sidonia: Battle for Planet Nine
Ghost in the Shell Arise: Alternative Architecture
Mikagura Gakuen Kumikyoku
Is It Wrong to Try to Pick Up Girls in a Dungeon?
10 Anime seri yang paling ditunggu di Musim Semi 2015 (Cewek)
Gintama
Uta no Prince-sama – Maji Love Revolutions
Seraph of the End
Nisekoi:
The Heroic Legend of Arslan
My Love Story!!
Food Wars: Shokugeki no Soma
Fate/stay night: Unlimited Blade Works
Yahari Ore no Seishun Love Come wa Machigatteiru. Zoku
Mikagura Gakuen Kumikyoku
10 Anime seri yang paling ditunggu di Musim Gugur 2015 (Cowok)
Yahari Ore no Seishun Love Come wa Machigatteiru. Zoku
Fate/stay night: Unlimited Blade Works
Nisekoi:
Labyrinth of Grisaia/Eden of Grisaia
Food Wars: Shokugeki no Soma
The Disappearance of Nagato Yuki-chan
Magical Girl Lyrical Nanoha ViVid
High School DxD BorN
Hello! Kin-iro Mosaic
Sound! Euphonium
source : Anime News Network