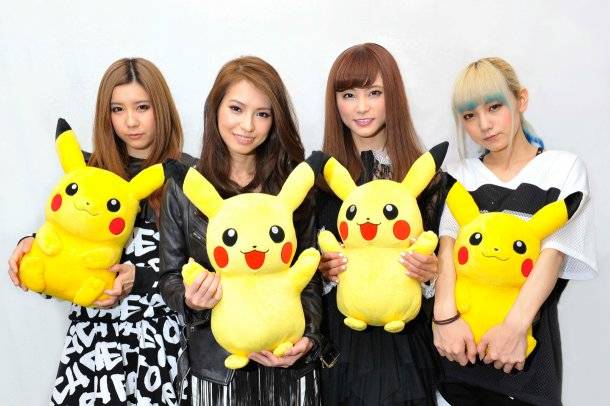 Lagu baru SCANDAL "Yoake no Ryuuseigun" terpilih sebagai lagu tema untuk film Pokemon terbaru "Pokemon The Movie XY: Hakai no Mayu to Diansie" yang dijadwalkan akan tayang di bioskop mulai 19 Juli mendatang.
"Yoake no Ryuuseigun" digubah oleh Tanaka Hidenori dan diprosuderi oleh Kameda Seiji. TOMOMI (B, Vo), yang menulis liriknya bersama dengan Tanaka, mengatakan, "Aku menulis lagu ini dengan sepenuh hari, berharap bahwa mereka yang mendengarkan akan merasakan hal yang sama, atau kebahagiaan yang lebih yang kita rasakan pada saat-saat itu [saat SD ketika Pokemon sedang booming." Sementara itu, HARUNA (Vo, G) mengungkapkan, "Saat aku mendengar bahwa kami akan membuat lagu temanya, aku sangat bahagia sampai melompat ke sana kemari."
SCANDAL akan merilis "Yoake no Ryuuseigun" sebagai single baru mereka pada 16 Juli mendatang.
Source: tokyohive