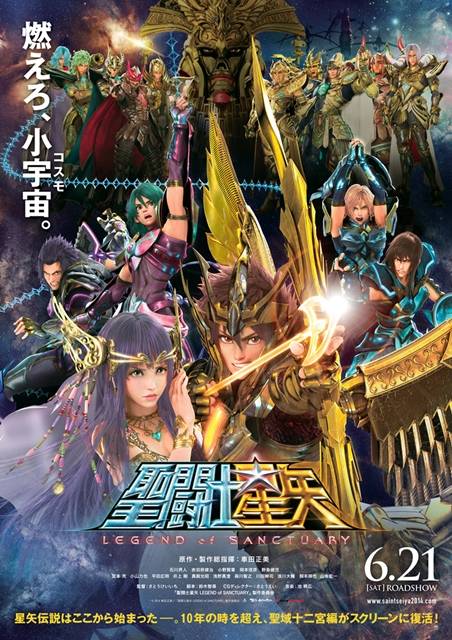 "Versi Teaterikal dari icon manga dan series anime televisi pada tahun 1980-an dan Movie ini akan di produseri oleh produser anime Jepang terkenal yaitu Sato Keiichi dan akan dipantau oleh penulis aslinya Kurumada Masami. Produksi anime ini adalah paduan antara action yang intens   dan cerita yang kuat serta musik yang di gawangi oleh legenda bintang  J-Pop yaitu YOSHIKI"
Ini adalah tanggapan yang diberikan oleh tim organizer dari Anime terkenal Saint Seiya the Movie.
Seperti yang sudah dijelaskan oleh tim organizer, Movie ini akan di sutradarai oleh Sato Keiichi. Saint Seiya the Movie ini akan dirilis pada world premiere di Annency International Animated Film Festival di Perancis pada tanggal 11 Juni 2014 pukul 8 pm waktu lokal.
Source : tokyohive