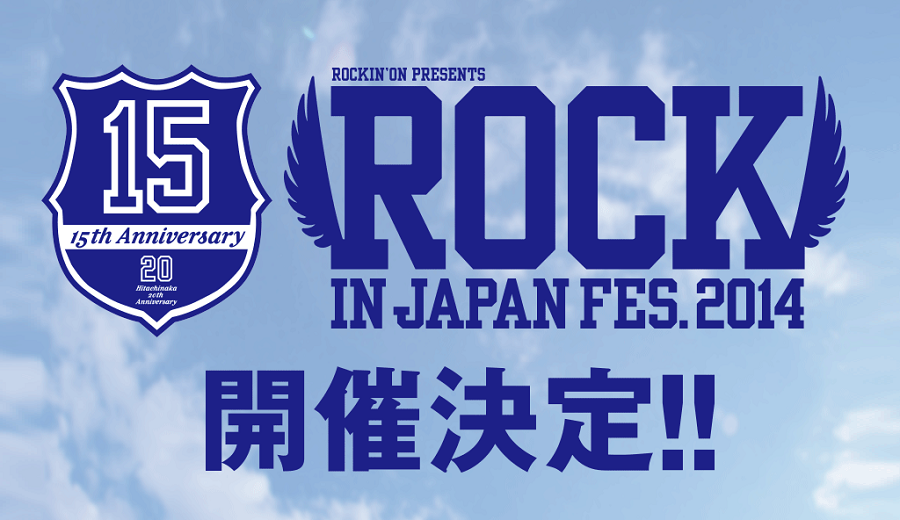 Catet dikalender kamu !! Karena Rock in Japan Fes. bakal hadir kemali ditahun 2014 ini. !
Event ini akan diadakan selama 4 hari selama rentang waktu 2 minggu dengan show-nya yaitu pada 'Weekend' yaitu tanggal 2, 3, 9 & 10 bulan Agustus mendatang. Festival tahun-tahun lalu termasuk tahun ini (2013) diadakan selama 3 hari, dan untuk tahun 2014 Rock in Japan Fes. akan diadakan selama 4 hari disetiap weekendnya selama waktu 2 minggu.
Artis-artis yang datang ditahun 2013 ini yaitu: coldrain, Kyary Pamyu Pamyu, Soil&"Pimp"Sessions, Tancobuchin, Negoto, Noise and milk, HUSKING BEE, Puffy (Ami Yumi), Mongol800, PASSPO ☆, BiS, LinQ, Asian Kung-Fu Generation, androp, GOOD4NOTHING, Bump of Chicken, WHITE ASH, Dempagumi.inc, Scandal, Dragon Ash, Perfume, miwa, MIYAVI, 9nine, Shoko Nakagawa, dan BABYMETAL.
Dan untuk tahun ini siapa saja yang bakal datang di Rock in Japan Fes. 2014 akan diumumkan nanti.