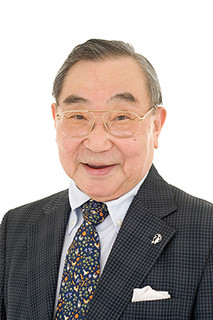 J-Friends pasti tahu anime "Gegege no Kitaro" kaan?. Nah, kan ada theme song yang sangat melekat terhadap anime tersebut. Pernah tahu gak sih siapa yang menyanyikan theme song tersebut? Kazuo Kumakura (88), seorang aktor dan produser yang menyanyikan Opening Theme dari "Gegege no Kitaro". Ada berita duka nih J-Friends, beliau menghembuskan nafas terakhirnya di Tokyo hospital pada 12 Oktober 2015 pukul 15.24 JST / 17.24 WIB karena penyakit kanker yang dideritanya.
Selain mennyanyikan theme song "Gegege no Kitaro" (pada tahun 1971), beliau juga menjadi seiyuu dibeberapa anime diantaranya Panda! Go, Panda! sebagai Papa Panda, Hyokkori Hyotan-jima sebagai Torahige, anime kedua dari Astro Boy sebagai Higeoyaji, dan anime Wizard of Oz sebagai Oz The Great Wizard. Selain peran-perannya sebagai seiyuu di anime, beliau juga menjadi pengisi suara dalam bahasa Jepang seperti perannya sebagai detektif Hercule Poirot di Agatha Christie's Poirot, Alfred Hitchcock dalam Alfred Hitchcock Present Project, Geppeto di Pinokio, Cogsworth di Beauty and Beast, Doc di Snow White and the Seven Dwarf, dan sebagai pengisi suara Scooby-Doo lho! Selain itu, beliau juga memerankan peran berulang kali dalam beberapa serial film Disney dalam game Kingdom Hearts.
Rest in Peace, Kazuo Kumakura.
source : animenewsnetwork