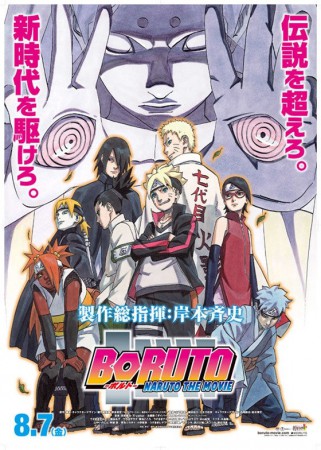 J-Friends, ada kabar gembira bagi penggemar seri dari Desa Konoha. Setelah hadir dengan The Last: Naruto the Movie di Indonesia, kini akan hadir Boruto: Naruto the Movie. Film ini akan diboyong oleh pihak CGV Blitz Cinema seperti keterangan mereka di twitter berikut :
Anime lovers, it's confirmed, BORUTO: NARUTO THE MOVIE showing in November 18, 2015! https://t.co/PFHXnKKQHJ

— CGV blitz Cinema (@CGVblitz) September 22, 2015
Mau tau tanggal tayangnya kapan? Berikut cuitan selanjutnya dari pihak CGV Blitz Cinema.
#BorutoID #November18 Spread the hype!

— CGV blitz Cinema (@CGVblitz) September 22, 2015
Wah, J-Friends gak sabar? Sama author juga gak sabar nih. Kita tunggu informasi selanjutnya ya. Makanya tetep pantau JMusicID ya 😀
source : @CGVblitz