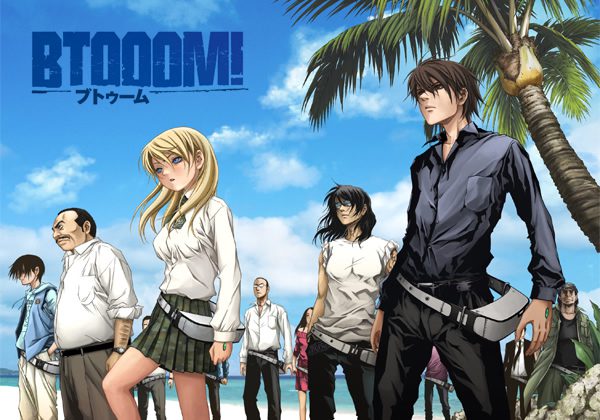 Setelah diumumkan pada tahun 2014 tahun lalu, sepertinya manga action-survival dari Inoue Junya yaitu BTOOOM! mulai memasuki final arc-nya. Volume Manga-nya sendiri dirilis dengan 22 kompilasi, yang dimana akan tayang tanggal 7 Januari, dan pengumuman selanjutnya adalah volume 23 yang akan diisi dengan beginning of the end chapter sebagai final arc resmi dari chapter tersebut.
Volume ke-23 telah ditentukan akan dirilis pada bulan Mei 2017. Dan sebagai final arc itu sendiri, Monthly Comic Bunch mengumumkan kembali isu di bulan Maret 2014 lalu dimana akan merilis final arc di tahun yang sama (yaitu tahun 2017). Dan ini menyebabkan kebingungan untuk para pembaca manganya.
Ceritanya sendiri memusatkan pada tokoh protagonis yaitu Ryuuta Sakamoto, seorang NEET (not in Education, Employment, or Training) dan seorang top ranked player di dalam sebuah game online bernama BTOOOM!. Suatu hari, saat dia terbangunm, ia sudah ada di sebuah pulai dan tidak bisa mengingat apapun penyebab dia bisa terdampar di pulau tersebut. Dia menyadari keberadaannya, dan meminta pertolongan. Game BTOOOM! adalah sebuah game yang bermainnya bertempur untuk mengalahkan musuh dengan melempar Bom ke player lain.
Source : SGCAFE