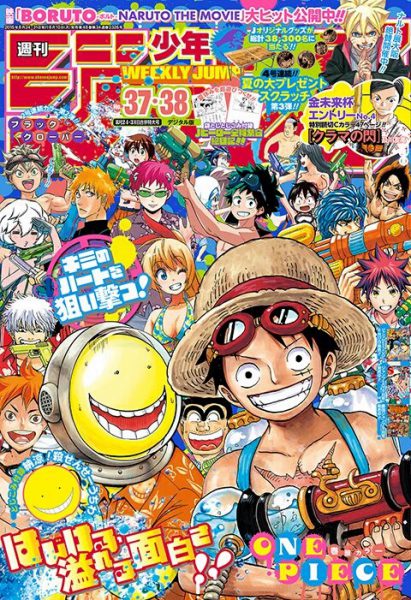 Pada cover depan majalah Shonen Jump edisi ke-35 telah mengungkapkan bahwa pada edisi berikutnya akan double release yaitu edisi 36-37 yang akan menampilkan akhir dari manga Bleach dan Nisekoi. Kedua manga tersebutkan mendapatkan halaman berwarna, sementara nisekoi tersendiri akan hadir dengan 25 halaman.
Volume 74 Bleach dijadwalkan akan rilis pada musim gugur 2016 dan Volume 24 nisekoi akan rilis bulan Agustus di Jepang. Sedangkan untuk Volume 25 nisekoi belum ada jadwal kapan dirilisnya.
Chapter 685 will be the final chapter of Bleach

— YonkouProductions (@YonkouProd) July 27, 2016
Nisekoi: The fake love story reaches the climax! super center color page, 25 pages special!! What will happen to the love born from a fake!

— YonkouProductions (@YonkouProd) July 27, 2016
Dalam majalah tersebut juga mengungkapkan bahwa manga Boruto, One Piece, dan Neverland akan mendapatkan halaman berwarna.
Source: YonkoProduction