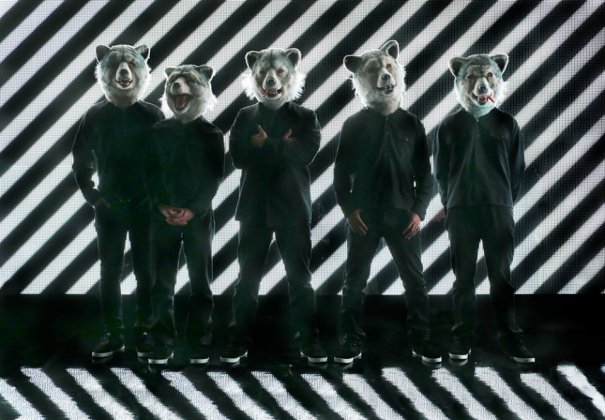 MAN WITH A MISSION akan kembali ke Amerika Utara dengan tur di 12 tempat termasuk Kanada. Baru-baru ini, MWAM berada di Amerika untuk penampilan di New York dan L.A. Kali ini, mereka kembali untuk para penggemar yang tidak bisa menemui mereka karena kendala jarak.
Pada Desember 2013 lalu, band ini menandatangani kontrak dengan Epic Records, salah satu label besar yang berada di bawah divisi Amerika dari Sony Music. PAda musim gugur mendatang, MWAM akan mengeluarkan album debut Amerika dengan label Epic Records.
Tanggal Tur 2014:
Rabu, 18 Juni – New York City – Webster Hall
Kamis, 19 Juni – Philadelphia – the Barbary
Minggu, 22 Juni – Lawrenceville, Pennsylvania – Cavitto
Senin, 23 Juni – Cleveland Ohio – Agora Ballroom
Rabu, 25 Juni – Toronto Ontario Canada – Lee's Palace
Minggu, 29 Juni – St. Louis Missouri – Firebird
Rabu, 2 Juli – Colorado Springs Colorado – Black Sheep
Kamis, 3 Juli – Denver Colorado – Marquis Theater
Minggu, 6 Juli – Sparks Nevada – The Alley
Selasa, 8 Juli – San Francisco California – Bottom of the Hill
Jumat, 11 Juli – Hollywood California – The Mint
Sabtu, 12 Juli – Anaheim California – Chain Reaction
MWAM telah meluncurkansitus Amerika mereka. Situs ini telah diumumkan pada 26 Maret 2014 silam. Situs ini akan menjadi sarang Amerika pada serigala yang dipenuhi dengan video, foto, dan berita eksklusif.
Source: jpopasia