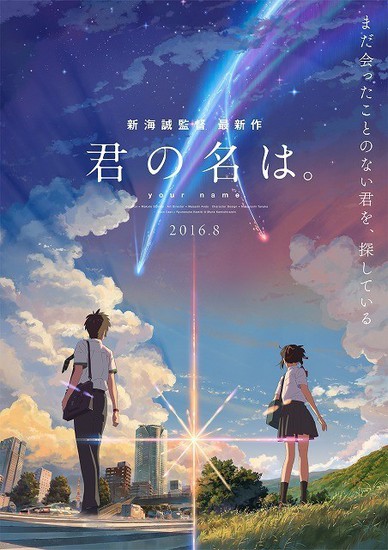 Makoto Shinkai melalui situs resmi dari anime Kimi no Na wa (Your Name) pada hari Selasa (10/5) mengumumkan bahwa Shinkai akan menerbitkan novel asli dari film tersebut. Kadokawa akan merilis novel ini pada 18 Juni, sebelum film Your Name ditayangkan. Novel ini seharga ¥560 (sekitar Rp. 70.000).
Shinkai sebelumnya telah merilis novel yang berjudul; 5 Centimeters per Second dan The Garden of Words yang telah jadi film juga. Selain itu ada Voice of a Distant Star dan The Place Promised in Our Early Days telah di jadikan film juga dengan penulis yang berbeda dan telah menerima novelization.
Film Your Name ini akan dibintangi oleh Ryunosuke Kamiki (Summer Wars; Kenji, Howl Moving Castle; Markl, The princess and the pilot Charles Karino) sebagai Taki Tachibana dan aktris Mone Kamishiraishi (live-action Chihayafuru: Kami no Ku; Kanade OE) sebagai Mitsuha.
Source: ANN