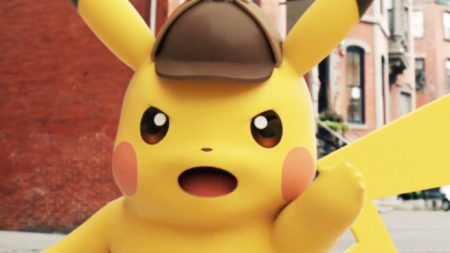 Penulis skenario Guardians of the Galaxy, Nicole Perlman, telah ditunjuk untuk menulis script film Detektif Pikachu, bersama Alex Hirsch, sang pencipta serial Cartoon Network, Gravity Falls. Selain menulis naskah untuk Detektif Pikachu, Perlman juga akan bekerja pada naskah untuk film Captain Marvel, serta menulis buku komik yang dibintangi Gamora dari Guardians of the Galaxy.
Dimasukkannya dua penulis nama besar untuk proyek ini membuktikan bahwa Legendary Pictures tidak ingin kegagalan seperti Dragon Ball Evolution, dan bahwa mereka benar-benar berusaha untuk membuat film yang baik.
Setelah beberapa spekulasi, Legendary Pictures telah memenangkan hak dalam membuat live-action Pokemon, namun, film tersebut tidak akan didasarkan pada anime atau game , tetapi dalam game spin-off  yang berjudul Great Detective Pikachu. Dan syuting akan dimulai pada 2017, dengan Universal Pictures yang akan mendistribusikan film di luar Jepang, dan TOHO, yang merupakan mitra lama perusahaan Pokemon, akan mendistribusikan film di Jepang.
Source: sg cafe