Kamu penggemar musik klasik? Bersiaplah, karena Kyoto Animation telah mengumumkan bahwa akan merilis sekuel ke-2 dan movie bertema musik klasik dari anime Hibike! Euphonium. Hal ini diumumkan pada acara "KyoAni & Do Fan Days 2015" pada 31 Oktober ~ 1 November di Miyakomesse, Kyoto, Japan.
Movie berjudul "Gekijou-ban Hibike! Euphonium ~Kitauji Koukou Suisouraku-Bu e Youkoso~ (Sound! Euphonium the Movie: Welcome to the Kitauji High School Concert Band)" ini belum diketahui untuk tanggal rilisnya sama seperti sekuel ke-2 yang juga belum diketahui tanggal rilisnya, jadi harap bersabarlah kaliaaann~ hehehe 🙂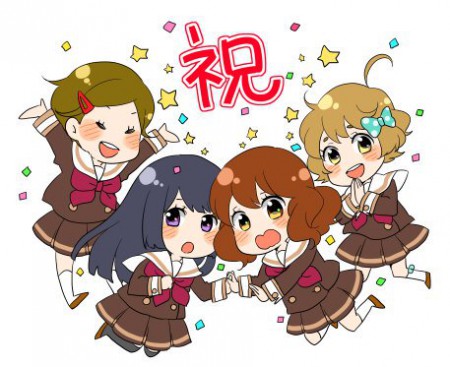 Pengumuman movie dan anime sekuel ini mendapatkan banyak pujian dari fans, termasuk dari ilustrator novel aslinya yaitu, Nikki Asada.
Berikut preview video dari Hibike! Euphonium :
source : sgcafe