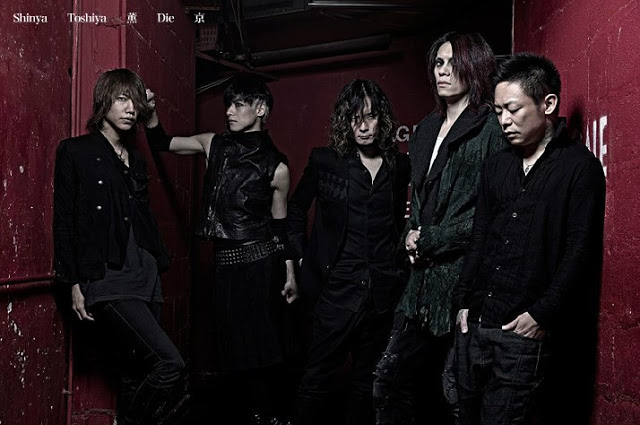 Seperti yang kita ketahui, Beberapa waktu yang lalu Dir en Grey telah mengumumkan Rangkaian Tur Bertajuk "GHOUL"  keliling Amerika Utara yang meliputi Amerika Serikat dan Kanada. Total 21 Hari Mereka bakal berada di Amerika Utara untuk menggelar konser di beberapa Kota. Terhitung ada beberapa Kota besar yang siap dijadikan tempat konser Dir en Grey, Salah satunya  Adalah New York. Jumlah Kota yang akan disinggahi Dir en Grey adalah 14 Kota!
Berikut Detail Jadwal Tur "GHOUL" Dir en Grey:
Minggu, 3 November 2013 Di Trees, Dallas
Senin, 4 November 2013 Di Scout Bar, Houston
Rabu, 6 November 2013 Di Center Stage, Atlanta
Jumat, 8 November 2013 Di Baltimore Soundstage, Baltimore
Sabtu, 9 November 2013 Di The Theatre of Living Arts, Philadelphia, Pennsylvania
Senin 11 November 2013 Di Irving Plaza, New York, New York
Selasa, 12 November 2013 Di Paradise Rock Club, Boston, Massachusetts
Kamis, 14 November 2013 Di The Opera House, Toronto, Ontario, Canada
Sabtu, 16 November 2013 Di House of Blues, Chicago, Illinois
Minggu, 17 November 2013 Di The Varsity Theater, Minneapolis, Minnesota
Selasa, 19 November 2013 Di The Bluebird Theatre, Denver, Colorado
Kamis, 21 November 2013 Di Showbox at the Market, Seattle, Washington
Sabtu, 23 November 2013 Di The Grand Ballroom at the Regency Center, San Francisco, California
Minggu, 24 November 2013 DiHouse of Blues Sunset Strip, West Hollywood, California
Untuk Informasi, Pada Tahun lalu sebenarnya Dir en Grey telah mengumumkan tur keliling Amerika namun dibatalkan karena kesehatan sang vokalis, Kyo yang menurun. Pita suaranya ada masalah dan harus dilakukan operasi. Namun saat ini mereka sudah Siap untuk menggebrak Amerika. Bersiaplah!
Source: Edohsama