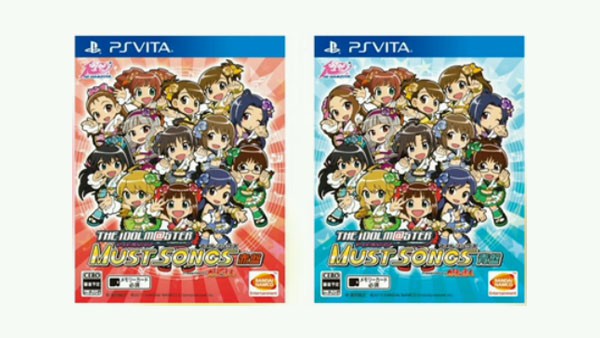 Game baru dari The IDOLM@STER setelah Starlight Stage (yang hadir di Android & iOS), akan hadir di PS Vita berjudul "THE IDOLM@STER: Must Songs". Game ini akan hadir 2 versi yaitu Red Board & Blue Bord yang akan dirilis pada 10 Desember di Jepang dan ini telah diumumkan hari ini (19 Sept) di acara Tokyo Game Show 2015.
Artikel Terkait: Ini Game dari Anime "The IDOLM@STER: Cinderella Girls" The IDOLM@STER: Starlight Stage
Seri pertama dari game ini akan hadir theme yang bisa di download langsung dari PS Vita.
Game Must Songs dari The IDOLM@STER ini berbeda dari game Starlight Stage. Game rhythm tapi dengan tema Taiko Drum Master. Game ini akan hadir dengan 40 lagu. Untuk seri Red Board lagunya akan diambil dari seri pertama 10th Anniversary The IDOLM@STER dan Blue Board untuk seri keduanya.
Nah dibawah ini adalah list lagu dari seri Read & Blue Board
PV untuk game THE IDOLM@STER: Must Songs
https://youtu.be/ARJDT8bHWT4
Official Website untuk game MUST SONG: http://mustsongs.idolmaster.jp