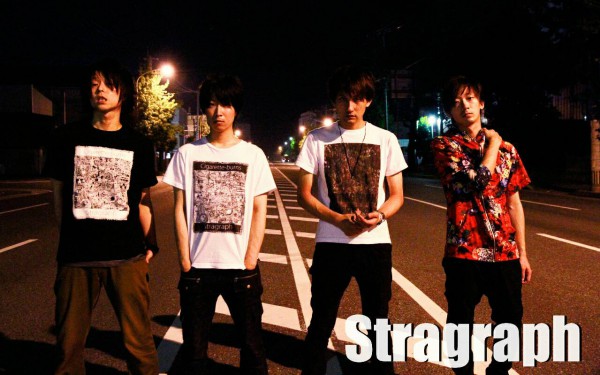 Stragraph is a japanese rockband that started in june 2013 with live activities.
Members
Vocal and Guitar : Ryo Inamitsu
Guitar and chorus : Akira Kishihara
Bass : Kyohei Noguchi
Drums : Soushi Kaido
Start Debut
Ryo and Akira were in the same band. After the disbandment , Soushi, who was Ryo's classmate, joined them.
Afterwards Kyohei became part of the band. They released their first mini album "Stragraph" on 2014/03/09. Since 2014, many fans began to follow the band overseas, in Europe and South America.
Links External:
[Official Website] http://stragraph.com [Facebook] https://www.facebook.com/Stragraph [Twitter] https://twitter.com/stragraph [iTunes] https://itunes.apple.com/jp/album/stragraph-ep/id889838351 [YouTube] https://www.youtube.com/user/Stragraph
Photos
Ingin profile Band/Komunitas/Dance Cover/Fanbase kamu ditaruh di website kami
Kirim profil lengkapnya ke [email protected]
atau baca lebih lanjut di http://japanesemusicid.com/local-event/